Sweet Potato, Black Bean & Quinoa Chili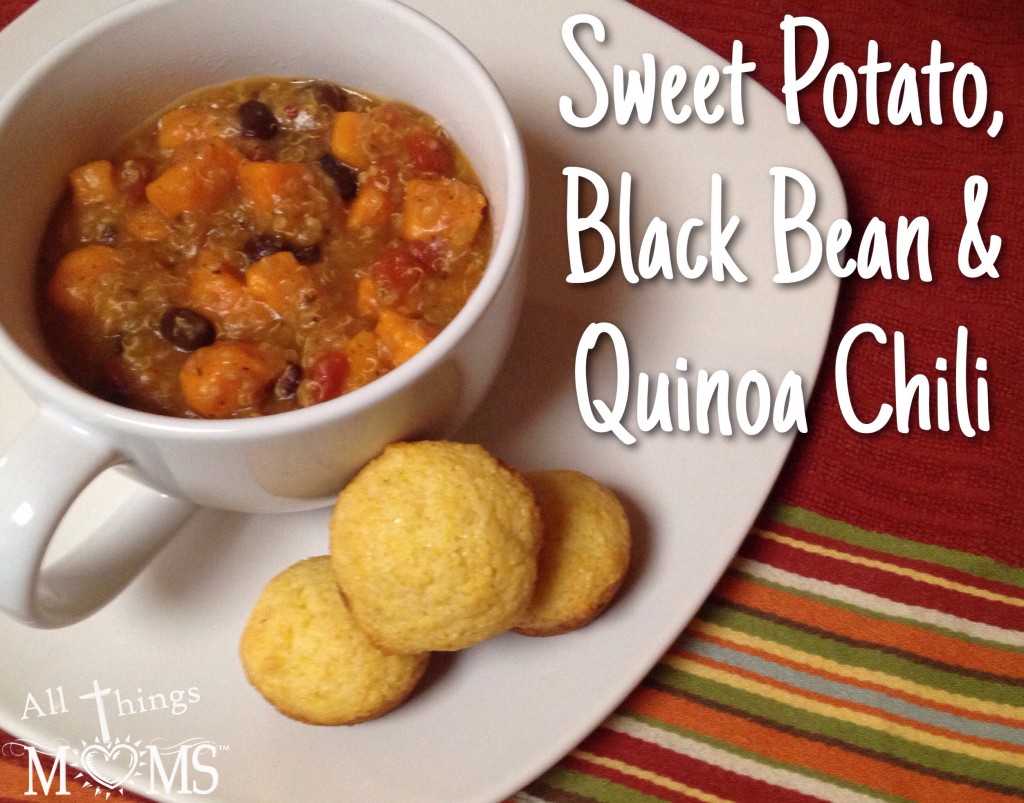 I think there are really only 2 approaches to this chili. You're like me and you're intrigued or you're like my sister and you're a little taken back. Let me put your mind at ease. It's really good!
I adapted this recipe last year when we brought in a TON of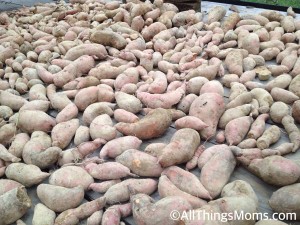 sweet potatoes out of my Dad's garden. The original calls for chicken and while it is really good with chicken too, it's delicious without and still has tons of protein with the black beans and quinoa. It makes a great meatless meal for the week and is still hearty enough to keep your family full and satisfied. My husband says it's one of his favorites but you know..he's been saying that about just about everything lately.. I think the man just likes to eat!
Either way, I love the compliment and I always make a lot so he can enjoy it for days. In fact you'll notice the ingredients picture doesn't match the ingredients because I was doubling the recipe this week and accidently got ahead of myself with putting them in the crockpot before I took the picture. Oops. #bloggerfail
Ingredients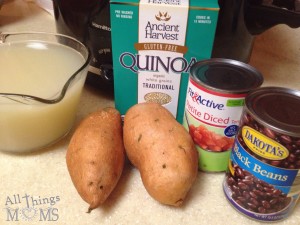 3 large sweet potatoes
2 cans  black beans
1 cup uncooked quinoa
1 can diced tomatoes
4 1/2 cups chicken broth
2 tablespoon chipotle seasoning*
*If you don't have a Chiptole seasoning you could make your own or use a chili seasoning packet.
Directions
1. Peel and chop the sweet potatoes into 1/2 inch cubes
2. Add sweet potatoes and all other ingredients to the crockpot.
3. Cook on high for 4-5 hours or low 6-7 hours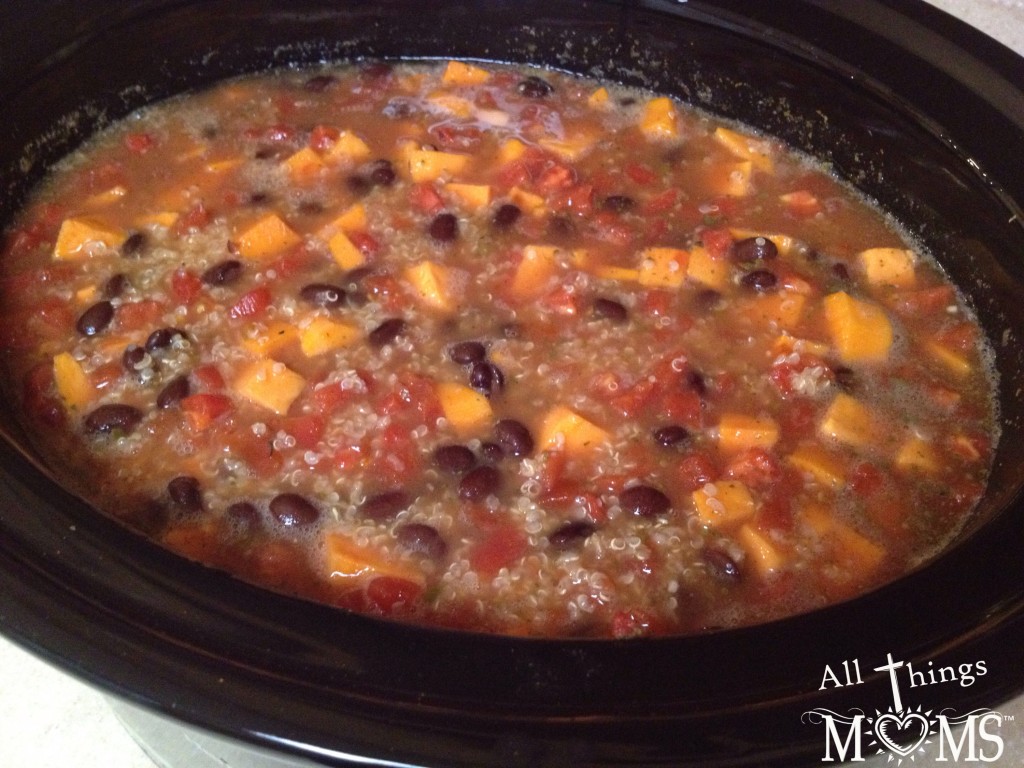 Once the chili is all done the potatoes will be soft but not mushy. You'll get a creamy chicken falvor from the broth and hot, almost sweet flavor from the chipotle. It's delicious. Especially with some cornbread. I like the slightly sweeter cornbread like Jiffy or the Aldi's LiveGFree brand for my fellow Gluten Free friends!
If you make a double or have a smaller family you can put the leftovers in a freezer bag and defrost for a delicious meal another night.
Check out all of the other delicious crockpot recipes during this week's Crocktoberfest!

Little Red Chicken
White Chicken Taco Chili
Overnight Peach & Blueberry Oatmeal
Sweet Potato, Black Bean & Quinoa Chili
Crockpot Chinese Chicken
Recipe adapted from Chelsea's Messy Apron
The following two tabs change content below.
Hi! I'm Paula, a wife and mom by both, birth and adoption. We are a homeschool family and are also therapeutic foster parents. I enjoy spending time with our horses, gardening or going on adventures (usually in our backyard) with my family. We love Jesus and strive to honor Him in all we do. Want to know why I started All Things Moms?
>>Read More
Latest posts by Paula @ All Things Moms (see all)