Restaurant Style Taco Salad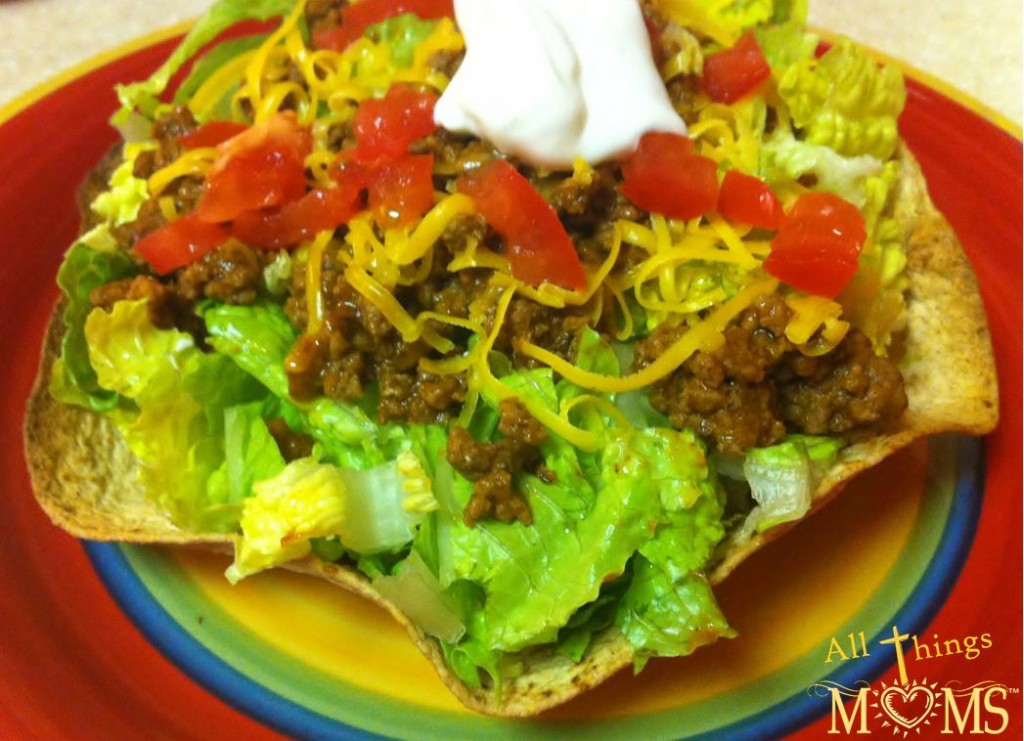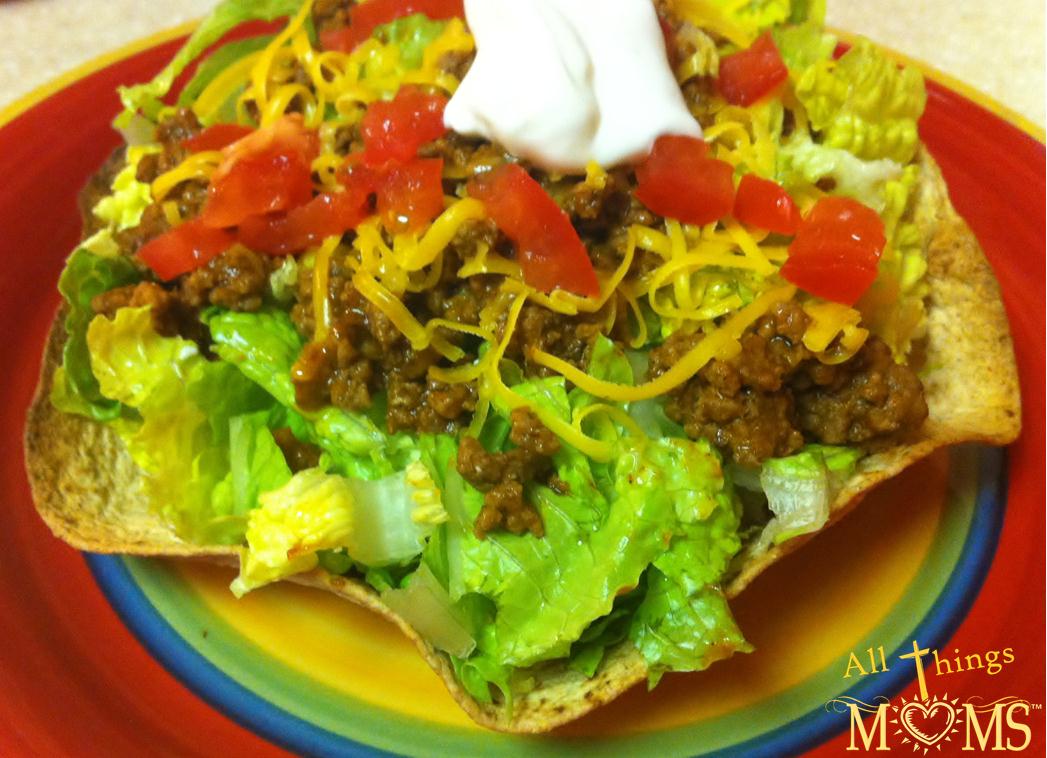 I LOVE Mexican food- LOVE IT! I think I could seriously eat it every day. I have several favorite local restauraunts and at each one I have 1 or 2 favorites that I usually order from. One of those favorites at every restaurant is the taco salad. Now on a regular basis I would say that salad is not on my list of favorite foods, but there is something about being able to eat it with that crispy shell that makes it so much more likable. Probably because in the restaurants it's deep fried. I am not about to deep fry a taco shell at home for two reasons 1- It's not the healthy way to go and 2- I once caught a pot of boiling water on fire..not about to turn up the burner on a deep pot of oil, lol. (We'll save that story for another day) So I found the perfect solution-a baked restaurant style taco shell! A healthier (and safer) alternative! 🙂
Ingredients
1 cup water
1/2 tsp olive oil
flour tortilla (I used whole wheat but you could use regular or low carb)
– Preheat the oven to 450 degrees.
– Cover the bottom of a small oven safe bowl with aluminum foil. Place the bowl upside in an oven safe container. You could use a sheet pan, I used a pie dish.
– Pour the water in a small baking dish.  You want it to be about an inch deep so the amount of water may vary depending on the size of your pan.
– Add the olive oil to the water. If you used extra water add a little extra olive oil. Mix the oil and water together.
– Dip the tortilla down in the water/oil mixture, turn it over and do the same. Hold the tortilla up and let the excess water drip off.
– Place the tortilla on top of the bowl. I creased the corners where it created a natural fold to give it some shape.
– Put the pan with the bowl on it in the oven for approximately 5 minutes. Then take the pan out and flip the taco shell so that it is sitting upright on the bowl. Cook for an additional 3 minutes or until crispy.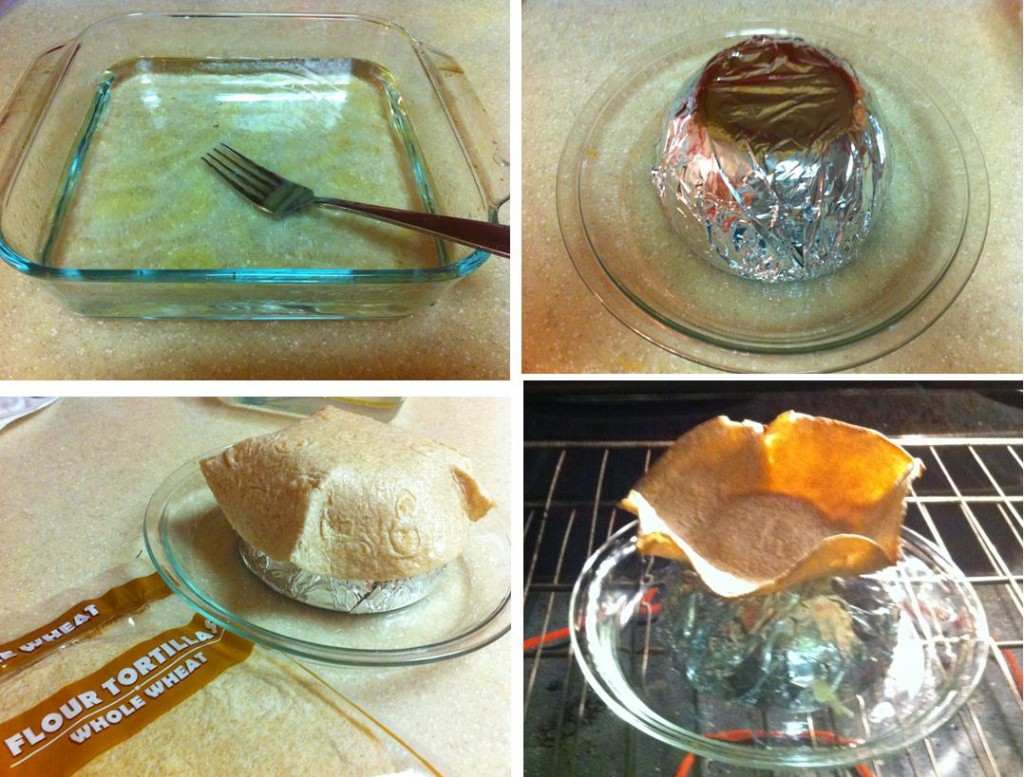 When your shell is finished just fill it with your favorite taco salad ingredients. I put down a layer of  black beans, lettuce, ground beef and topped with tomato, cheese, and sour cream. You could also use rice, re-fried beans, chicken, grilled steak, shrimp- the possibilities are endless!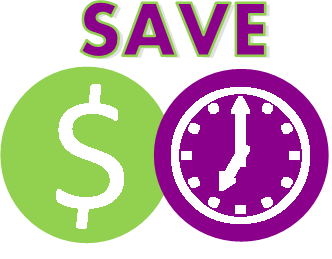 Buy your ground beef in bulk and brown it all at the same time. Portion the precooked meat into ziploc bags and freeze. When you get ready to make your taco salad place the frozen ground beef on the stove or in the microwave with some taco seasoning and a little water. It will be done by the time the taco shell is done.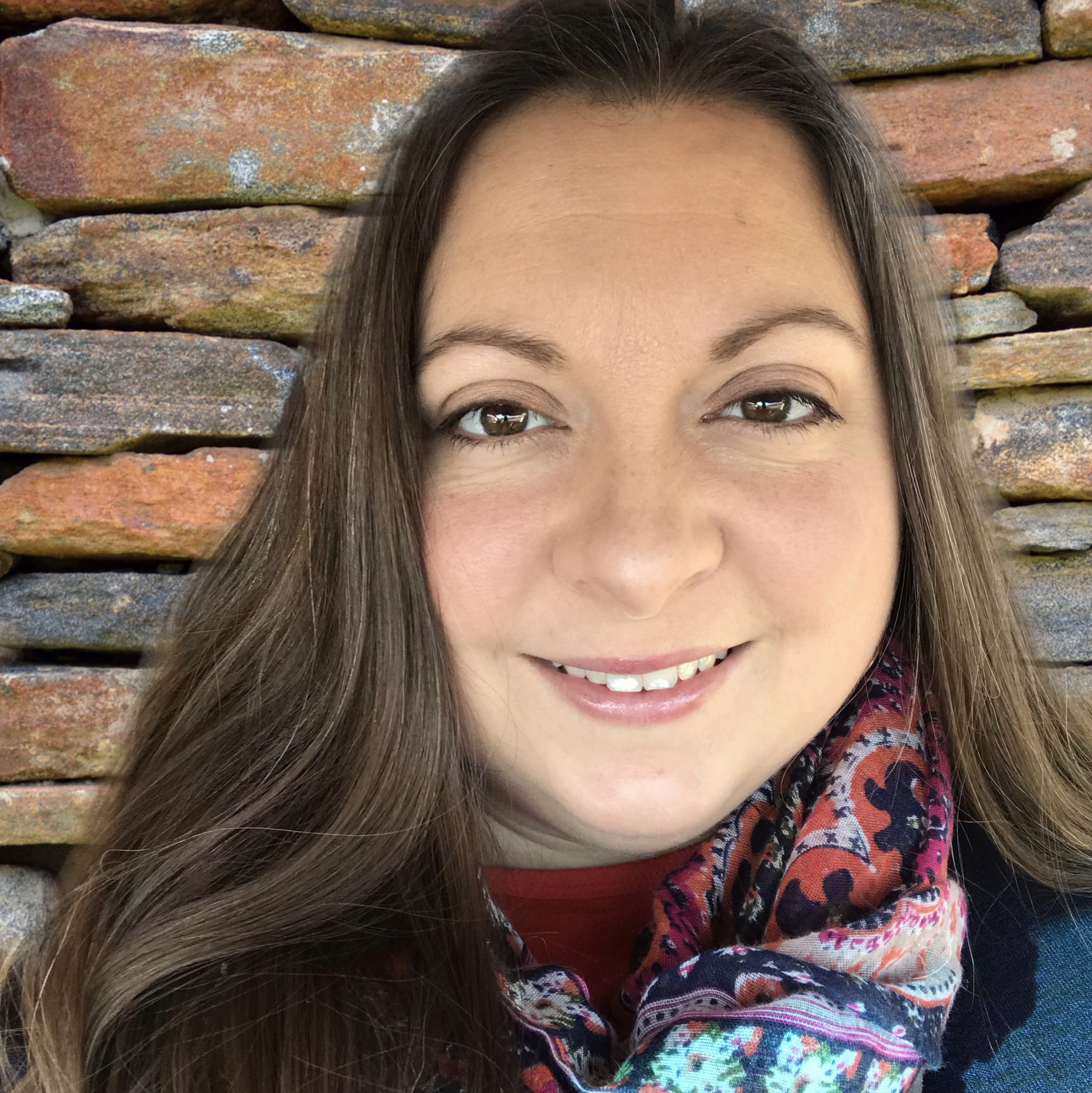 Hi! I'm Paula, a wife and mom by both, birth and adoption. We are a homeschool family and are also therapeutic foster parents. I enjoy spending time with our horses, gardening or going on adventures (usually in our backyard) with my family. We love Jesus and strive to honor Him in all we do. Want to know why I started All Things Moms? >>Read More