Welcome!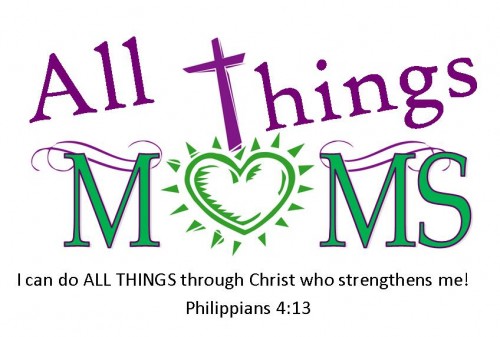 Welcome to All Things Moms, a blog created and devoted to The All Things Moms out there.  The women who wear the many "hats" of motherhood  by doing all the things that moms do- cooking, cleaning, crafts, saving money, and so much more!  Being an All Things Mom is not about being able to do everything and it is certainly not about being able to do everything perfectly!  If it were I would have no right to be starting it.  As it is, I question myself daily as to what right I have reaching out to you women but I have constantly found affirmation from the Lord that this is what He wants me to do, so here we are! I hope you will find that this is a place you can get something from- that something that you have been looking for. For some, it's just a recipe, for others it's a way to get organized or save money, or maybe you just need some encouragement.  I hope that God will use the content of this blog to bless you in some way, and I pray that some of you will see Him for the first time here and that your heart will be opened to all of the love that He has to give you.
The following two tabs change content below.
Hi! I'm Paula, a wife and mom by both, birth and adoption. We are a homeschool family and are also therapeutic foster parents. I enjoy spending time with our horses, gardening or going on adventures (usually in our backyard) with my family. We love Jesus and strive to honor Him in all we do. Want to know why I started All Things Moms?
>>Read More
Latest posts by Paula @ All Things Moms (see all)