When Mourning Comes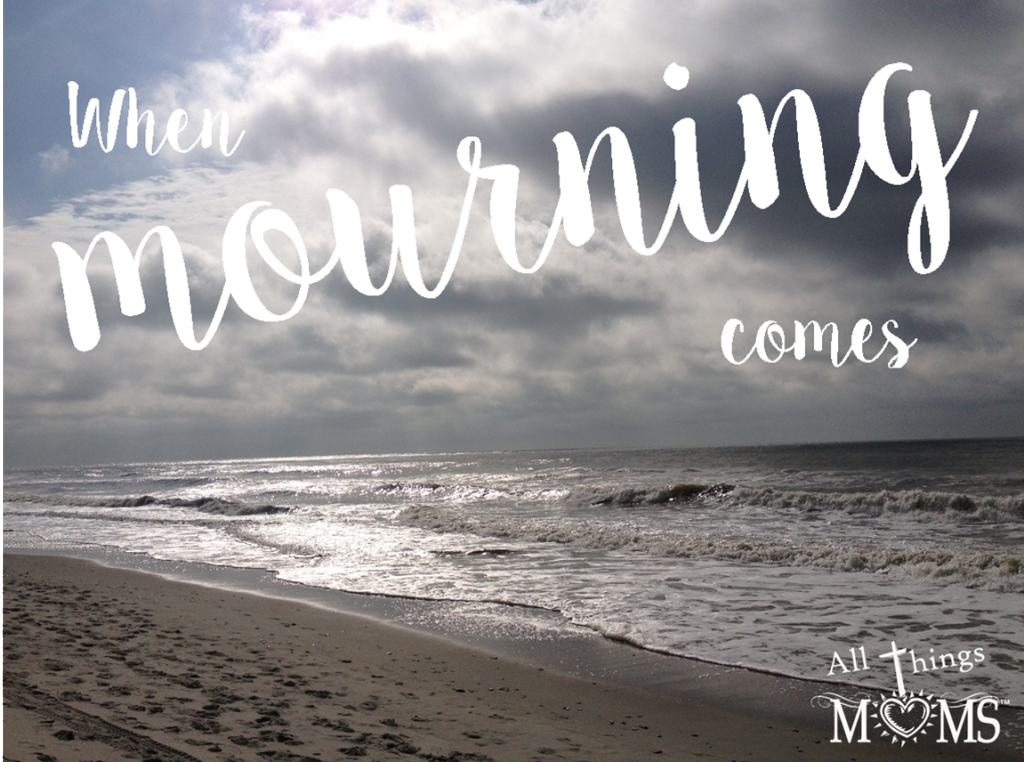 We're pretty blessed. no. We ARE blessed. I know we are. I know God has provided abundantly more than we ever deserve. I do. And yet, I've still been mourning the loss of a dream I held so close to my heart. If you've read about me you may know what I'm talking about. Ever since I was a little girl the one thing I wanted more than anything was to be a homemaker. I wanted to stay at home and raise a beautiful little family with lots of babies. I always said 4, my husband always said 8, either way, we knew we wanted a big family and were ready for whatever God gave us.
Then it happened. Or didn't happen, actually.
He only gave us 1.
I waited it out. I can be patient, right? Obviously, God has better timing than me. I will trust his timing.
I'm not patient. I got impatient, even angry. Why, God? Why not me? Why not us? Why not now? How is it all these other people who don't even want more babies are getting them and we aren't?
I distanced myself. Like a cranky little child who didn't get her way I began to distance myself from Him. I had a hard time going to His Word, it was a constant reminder of His love and faithfulness and yet that's not what I was feeling. I felt duped. I mean His Word says if we delight in the Lord, He WILL give us the desires of our heart. I was delighting. Ok, well I had been until He broke my heart.
I tried lying to Him. Ok God, I'm ok if it's not your timing. I'm ok even if you never send us another baby. Really. I am. Nobody believed me.
I tried lying to myself. I really am ok if it doesn't happen this month and then days (sometimes hours) later I would be thinking I should get a pregnancy test.. just in case. I saved all my baby stuff, sure I'd need it any month now. Then I decided to get rid of a few random pieces (nothing too important), because you know how it goes- get rid of it and you'll need it. I didn't need it.
I was bitter. I was hurt. I faked smiles when someone would ask us when we were going to have another. "It's about time" they'd say and I'd bite my toungue from saying yeah, tell me about it- could you pass the message to God already. Clearly he's the one that needs to be in the know. I know it's time, it's past time.
I felt guilty. Guilty for being so upset when I know others would love to just have one. Guilty knowing how many others have lost their precious little babies before they even got to hold them. Guilty for not giving my husband the family he wanted as much as I did. Guilty for not giving my daughter siblings. Guilty for lying to God, myself and others. Guilty for being angry at God. Guilty for not trusting Him.
All these things I kept bottled up. Occasionally sharing with a few feelings with some friends, but one thing I didn't do. I didn't go to God and talk to Him about it. I didn't tell Him honestly how bad it hurt, how angry I was. Sure He knows, He could see how it was tearing me apart. I can see when my daughter has hurt feelings but if she stomps off into the corner pouting and refuses to look at me I can't comfort her. I have to wait for her to come to me, to be willing to let me help. It's the same with me, I was pouting. I had to recognize my attitude as sin, repent and give my broken dreams to Him to heal them. I was afraid to hear the word "never". I was afraid He would tell me it's not happening and honestly, I wasn't ready to hear that. I'm still not ready to hear that. What I am ready to do is give it to Him. For real this time.
I'm ready to have Abraham-like faith. Rather than avoid eye contact or run from God, I'm walking up that hill to sacrifice my dream. I trust Him enough to know that He can resurrect it or provide a ram in it's place and if He chooses to do neither and accepts my sacrifice then I will gladly give it to Him. He sacrificed His only Son for me. Me. Broken- angry- pouty child that I am. So, I will gladly give him my dream and trust His plan for my life is far better than what I have been holding onto. I will still love Him. I will still trust him. I will still shout His praises to the rooftop, because He is faithful.
Now, does this mean it doesn't hurt. No, I'm still mourning. It still hurts from time to time. I think it's only natural in our human nature for it to hur, what it means is that God is helping me through it. I'm no longer struggling through it on my own, I'm giving it to Him and allowing Him work in my heart and heal it.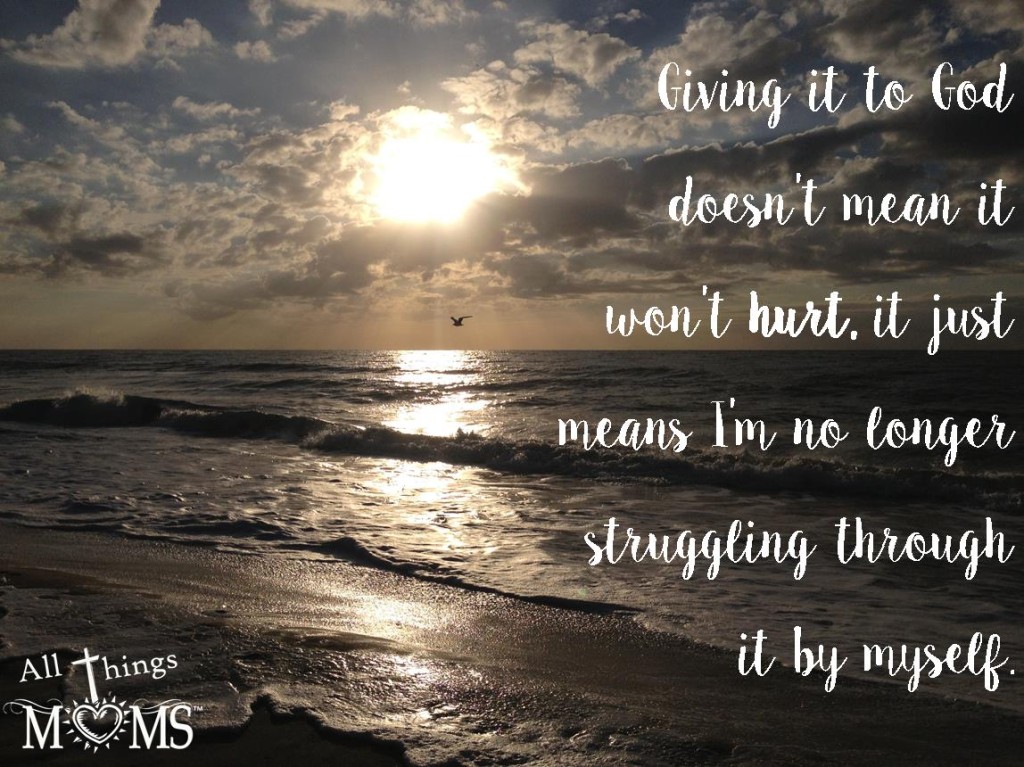 A few Sundays ago I was having an especially hard day. I spent the night before boxing up baby clothes to give away because my sweet Boots just turned 5 and in hopeful anticipation of a sibling I had been clothes hoarding… for almost 5 years. The roof was going to cave in if I continued so I refused to put it off any longer. Apparently, I left a piece out that night because Sunday morning I found it and was overcome with sadness for my sweet Boots. Would she never have a brother or sister to share memories with? Would she never get to proudly tell someone she was going to be a big sister? This wasn't just about me, Lord, this is her life too. I was in tears getting ready for church but I kept going to Him in constant prayer. During worship service the Holy Spirit just spoke to me during one song and I cried. Y'all, I ugly cried. Tears streaming down my face (thank goodness we were late and sitting in the back!) as I sung out "Oh, How He loves US, how He loves US so". Not just me. Not just my husband. Boots too. He loves ALL of us so much and he knows the impact that having or not having another child will have on each of our lives. He knows it's not just about me. He is faithful and will do what's best for all of us.
When mourning comes..
Draw near to Him and He will draw near to you.
What a beautiful thought. I love the way The Message Bible says it too:
James 4:7-10 So let God work his will in you. Yell a loud no to the Devil and watch him scamper. Say a quiet yes to God and he'll be there in no time. Quit dabbling in sin. Purify your inner life. Quit playing the field. Hit bottom, and cry your eyes out. The fun and games are over. Get serious, really serious. Get down on your knees before the Master; it's the only way you'll get on your feet.
He wants us to give it to Him. He wants to carry our guilt and heal our broken hearts but we have to be willing to give it to Him.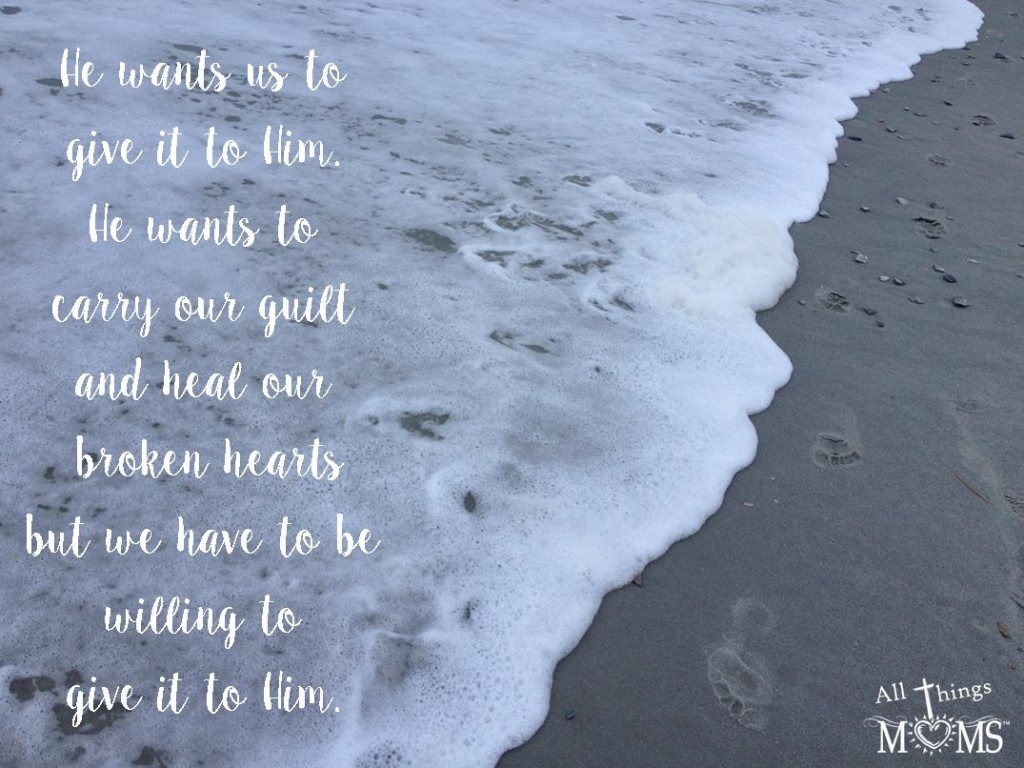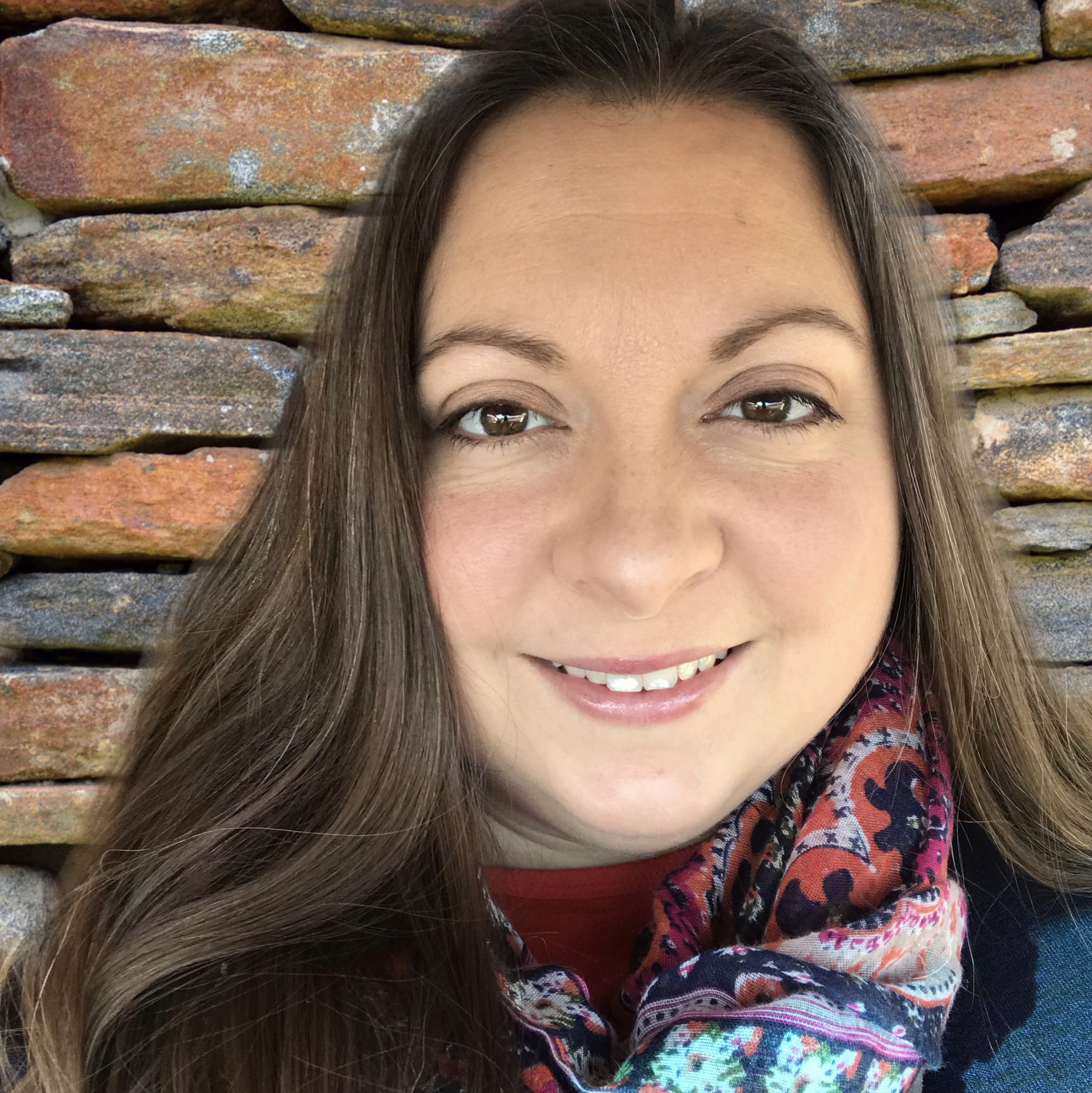 Hi! I'm Paula, a wife and mom by both, birth and adoption. We are a homeschool family and are also therapeutic foster parents. I enjoy spending time with our horses, gardening or going on adventures (usually in our backyard) with my family. We love Jesus and strive to honor Him in all we do. Want to know why I started All Things Moms? >>Read More