When Your Blue Becomes Gold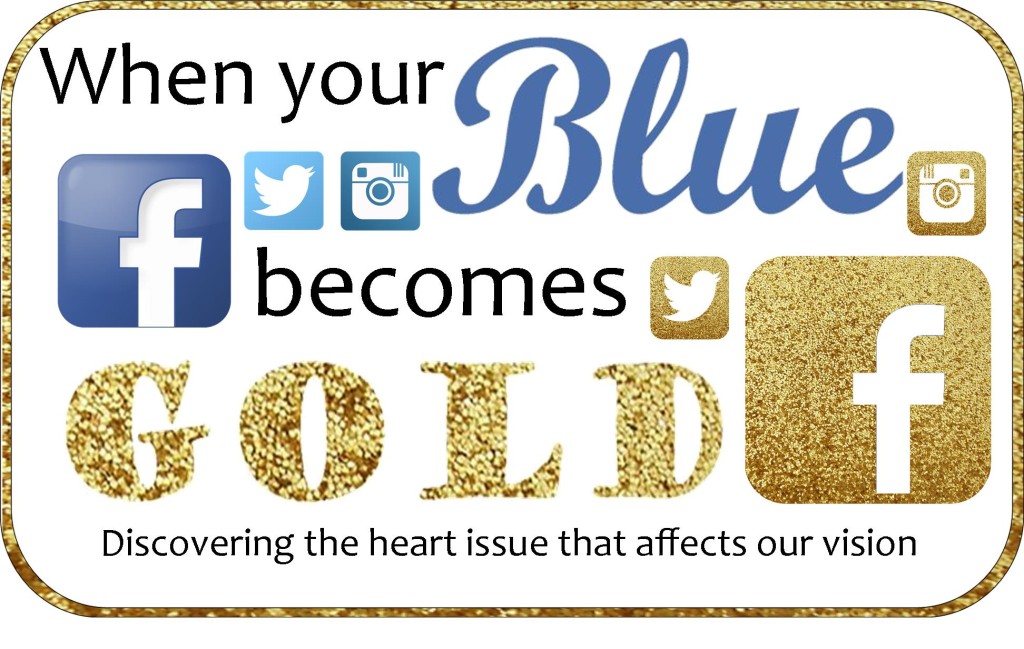 Remember "the dress", the controversial picture that went viral? Some people saw gold, others saw blue. Turns out it was a visual problem. The way our screens portrayed the colors or something. The dress was in fact blue, but LOTS of people saw gold. There's another Blue/Gold confusion sweeping the nation but it's not a vision problem- it's a heart problem.
People across the globe are idolizing social media sites such as Facebook, Instagram and Twitter. There are others too but these are by far the biggest culprits. (Isn't it ironic that they're all blue logos?) During my Bible study the other day, I stumbled upon Psalms 135:15-17. Immediately I thought about the facebook icon. Eyes, Ears, Mouth – a face. These faceless sites have become the thing we've directed our attention to most- our idols.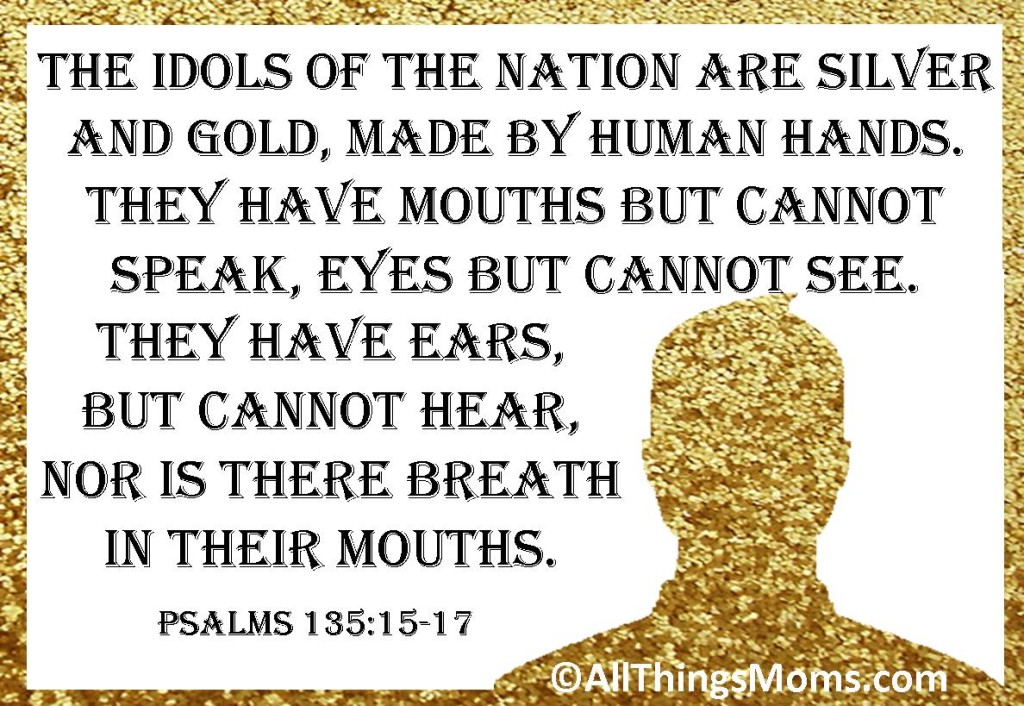 Most people don't even realize they are doing it. For me, I'm not even sure when the transition occurred. All I know is when I get up, I check to see what's going on. When I have a free second I scroll through the news feeds to catch up on friend's lives. When Boots does something cute, I like to share it. If I get a great photo of the horses or garden… ok, let's be honest.. any photo of the horses or garden, I like to post it. (I'm sorry friends, I do try to control myself, I just fail miserably LOL) Just quick little visits here and there- no big deal. Then, before you know it I've picked up my phone 59 times and spent over 2 hours on it. How. Does. That. Happen!?! UGH.
It's easy to rationalize my time on Facebook. I don't watch TV, so it's my source of entertainment and news. It's a great way to keep up with friends and family. It's nice to post pics to one place instead of emailing each of the grandparents or family members. Several times I've run into friends from our old church or workplace that I don't see nearly as often as I'd like to and they always tell me how much they love my posts and not to stop sharing photos. I run a business that requires me to use it and check periodically for messages, etc. Probably the biggest for me is that as a stay at home mom, some days it's the only interaction with other adults (besides hubby) that I get. I love it and I don't think there is anything inherently wrong with liking it, we just can't like it more than we love Jesus.
How can we correct the problem of the heart?
1. Define your idols.
Take Ken Sande's definition to help you determine what your idols may be. Then, pray and ask God to show you the idols in your life, especially the ones you may not have seen.
"Most of us think of an idol as a statue of wood, stone, or metal worshiped by pagan people…In biblical terms, it is something other than God that we set our heart on (Luke 12:29; 1 cor 10:19), that motivates us (1 Cor 4:5), that masters and rules us (Ps 119:133; Eph 5:5) or that we trust, fear, or serve ( Isa. 42:17; Matt 6:24; Luke 12:4-5)…An idol can also be referred to as a "false god of functional god".
2. Admit the problem.
Maybe your idol is your work, family, or dreams? Maybe it's Facebook or other Social Media? Maybe it's TV, Money, Acceptance, Weight? Say a prayer right now asking God to forgive you for making false idols, whatever they are. Name them out and ask for His help in putting them in the proper place in your life.
3. Reduce your idol to its proper place and be accountable.
Pray about what you should do here. God may call you to leave the thing that was your idol completely or He may just call you to reduce it. Once you know what God has asked you to do, be accountable for it!
Tell your a friend or spouse what God has called you to do with your idol and ask them to help you be accountable. Post on Facebook, asking all of your friends to help keep you accountable even.
I also downloaded an app that is helping hold me accountable. It's called "Moments" and the free version tells you how many times you pick up your phone in a day and how long you spend on it. This includes phone calls, texts, apps, and social media. It was a HUGE eye opener. I upgraded to the full version for $4.99. It allows be to set limits on my daily use, gives notifications for every 15 minutes accumulated to keep me on track and allows me to set screen free time. I can set it for 30 minutes during dinner and if I unlock my phone it sounds the alarm.. very helpful for kicking the habit, LOL!
4. Get into the Word.
The more time you spend with God, in His Word, in prayer, in praise, the less time you'll have for the those idols. Give God the first of your day, your spare moments, your thankfulness throughout the day.
5. Take a look around.
Have your idols rubbed off on your children? your spouse? a friend? Say a prayer for those around you, that they seek God first, and set their idols to the side.
2 Kings 17:41 NIV says "Even while these people were worshiping the LORD, they were serving their idols. To this day their children and grandchildren continue to do as their ancestors did."
I've always spent time with the Lord, and my daughter has seen that but she's also seen me allow Facebook to take away too much of my spare time. It's important to show her that God is first in all things so that she grows up with her eyes fixed on him. (Wouldn't want this vision problem to spread!)
6. Keep your guard up.
Idols are sneaky, they work their way in where we least expect them. Stay close to God and constantly ask for His clarity and vision on where your priorities lie. Ask Him to keep you focused on Him and He will honor your obedience.
1 Peter 5:8-9 NIV "Be alert and of sober mind. Your enemy the devil prowls around like a roaring lion looking for someone to devour. Resist him, standing firm in the faith, because you know that the family of believers throughout the world is undergoing the same kind of sufferings."
Remember, you're not alone! Lots of other people share your vision problem with blue and black. Together, with God's help, we can correct the heart problem and see our idols for what they are.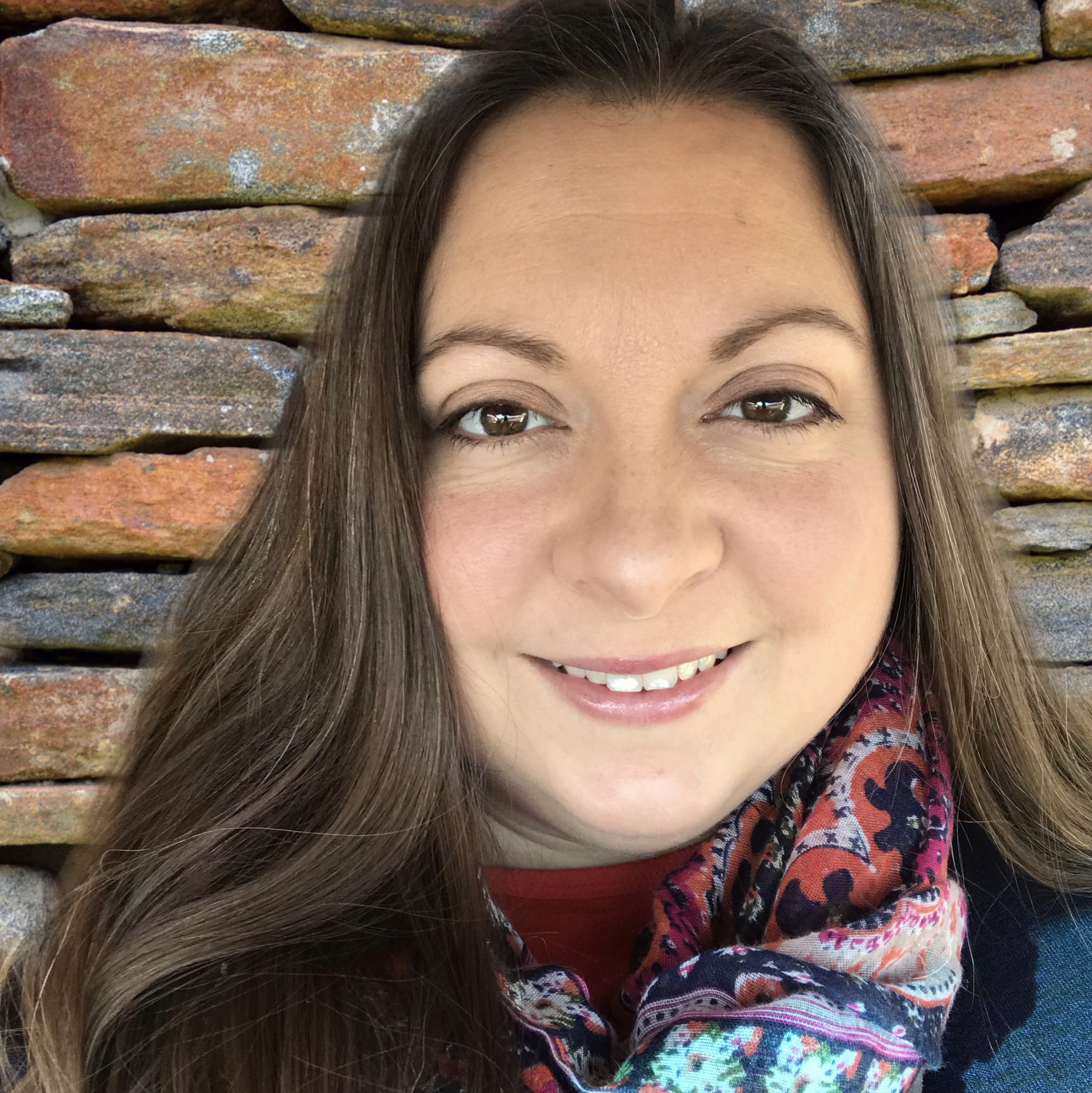 Hi! I'm Paula, a wife and mom by both, birth and adoption. We are a homeschool family and are also therapeutic foster parents. I enjoy spending time with our horses, gardening or going on adventures (usually in our backyard) with my family. We love Jesus and strive to honor Him in all we do. Want to know why I started All Things Moms? >>Read More