White Chicken Taco Chili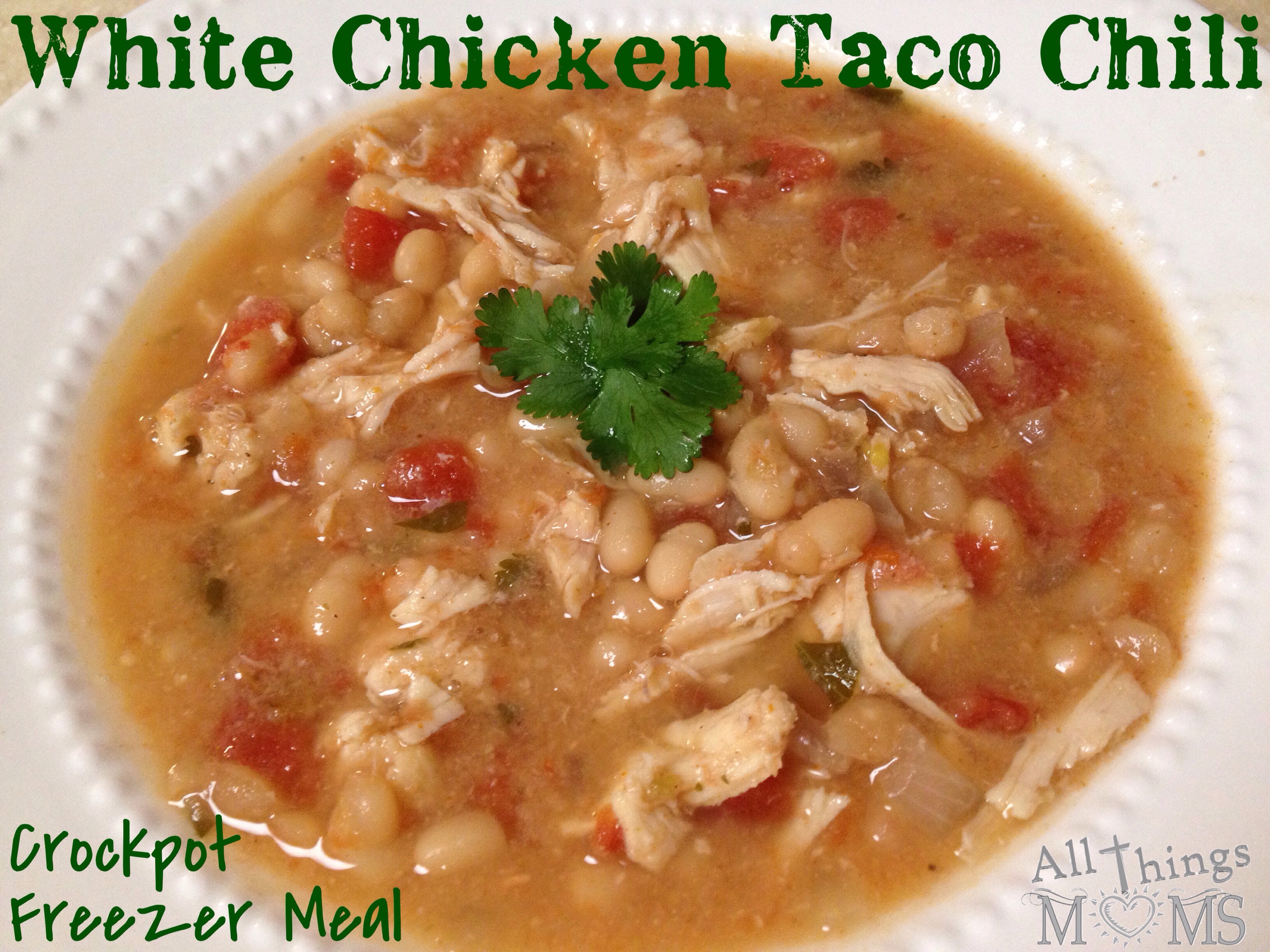 Now that fall is here, we've begun adding some sort of chili to our meal plan at least once a week. I love it! I can put a couple ingredients in the crockpot, let it go all day and then eat multiple meals of it. Can't get any easier.. or can it?
With this freezer friendly White Chicken Taco Chili it does! I don't even have to mess with the ingredients, just pull it out of the freezer and stick it in the crockpot. Well, I do have to take it out of the bag but that's easy enough. Dinner and leftovers done in less than a minute. Plus, this recipe has the added bonus of being healthy and very inexpensive to make! It's a triple threat, you're going to love it!
White Chicken Taco Chili
Ingredients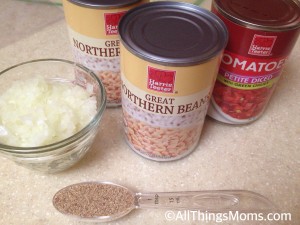 2 large chicken breasts
1 can diced tomatoes with green chilis
2 cans of white beans
1/2 onion, chopped
1 can water
1 tbsp taco seasoning
1 tsp cumin
Optional: Cilantro for topping
Directions
1. Add all ingredients to a crockpot and allow to cook on low 6-8 hours or high 3-5 (until chicken is done)
2. Use a fork or spatula to break the chicken into "shreds" or small chunks. It wiill be soft and easy to shred. (This is also great job for that handy Pampered Chef tool used for breaking up ground beef- the Mix N Chop)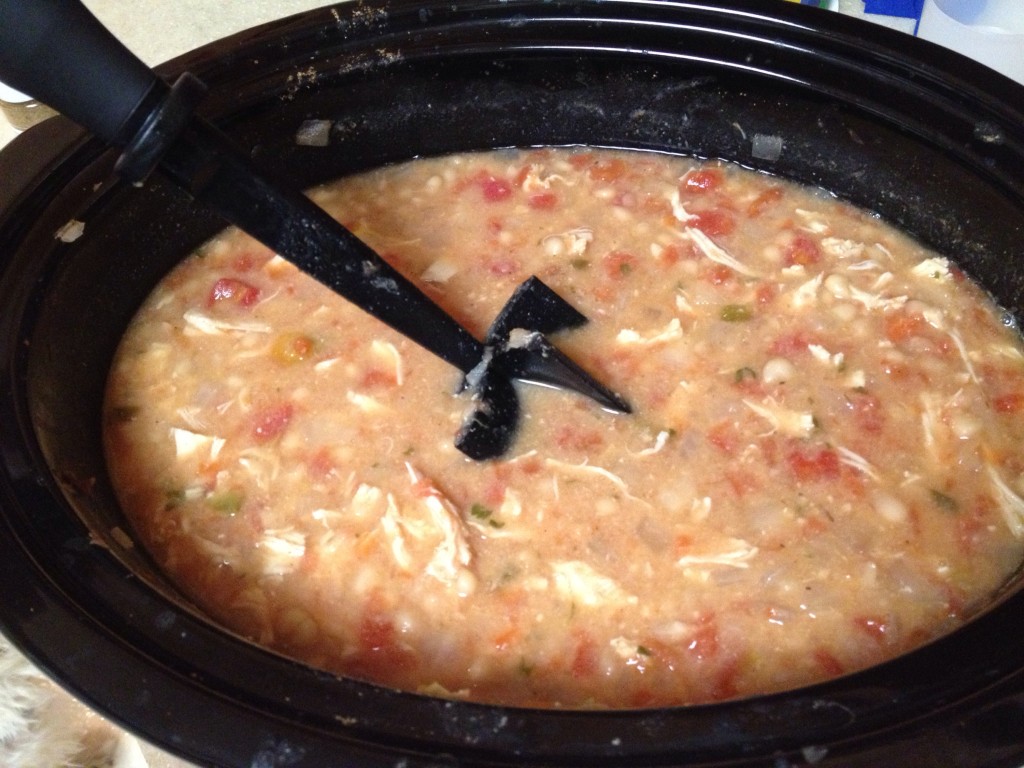 How easy is that?! Enjoy!!
Freezer Directions: Dump all raw ingredients into a large, gallon size freezer bag and -freeze. On cooking day, dump frozen contents of bag into the crockpot and cook on low 7-8 hours or on high 4-6 hours.
Save time by prepping several of these for the freezer and one for dinner. Buy a large pack of bulk chicken (saving money, win!) Put two in your crockpot and divide the others up into freezer bags, two in each one. Chop up a few onions and put about half an onion in the crockpot and each bag. Open all your cans and divide them and seasonings out into the crockpot and each bag. Start your crockpot and place the sealed bags in the freezer. Now pat yourself on the bag, you've just put multiple meals away in the freezer and prepared dinner in under 15 minutes.
We also like to make a double batch and freeze smaller portions of cooked chili that can be easily reheated for lunches or shared with a family member. I've shared this recipe with my mom and grandmother a lot and they love it!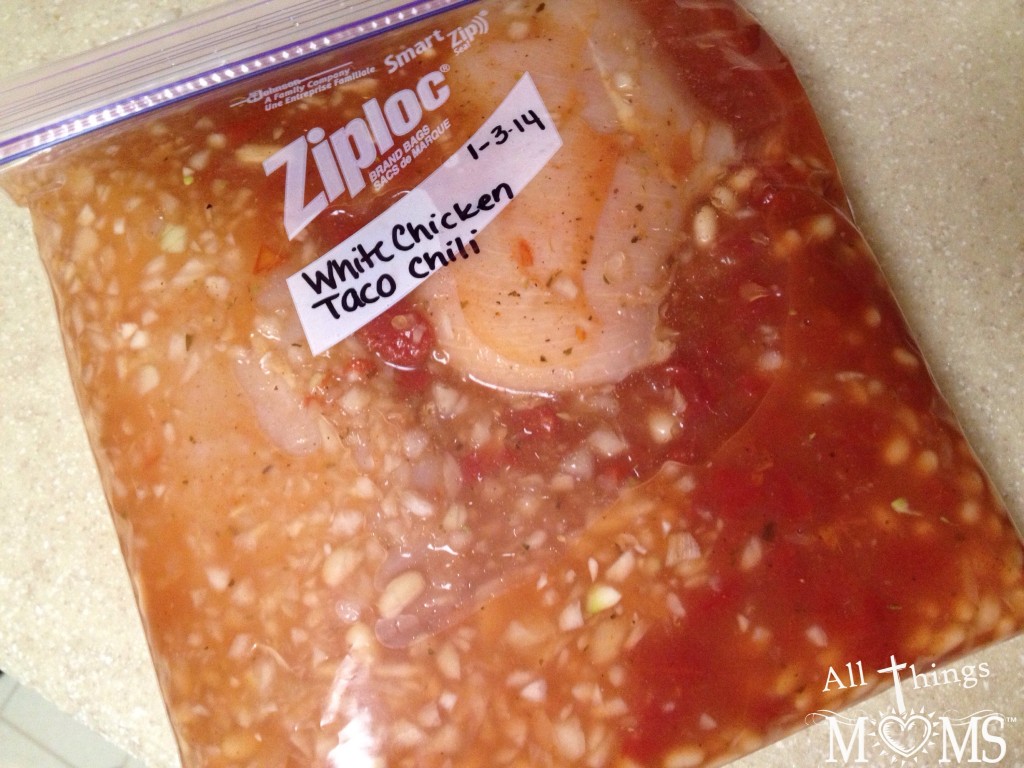 Check out all of the other delicious crockpot recipes during this week's Crocktoberfest!

Little Red Chicken
White Chicken Taco Chili
Overnight Peach & Blueberry Oatmeal
Sweet Potato, Black Bean & Quinoa Chili
Crockpot Chinese Chicken
Recipe slightly adapted from Eating on a Dime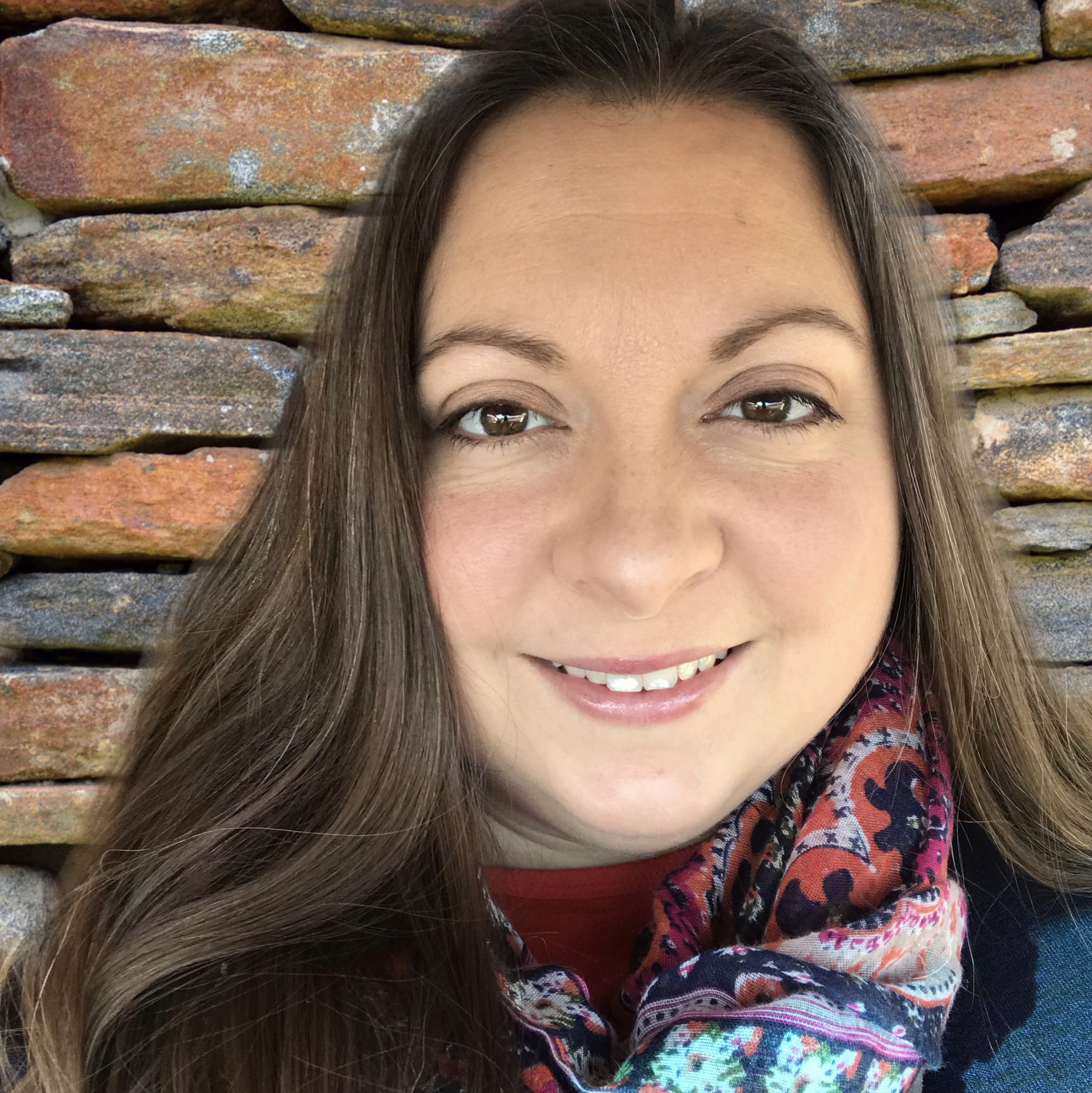 Hi! I'm Paula, a wife and mom by both, birth and adoption. We are a homeschool family and are also therapeutic foster parents. I enjoy spending time with our horses, gardening or going on adventures (usually in our backyard) with my family. We love Jesus and strive to honor Him in all we do. Want to know why I started All Things Moms? >>Read More