Zucchini Lasagna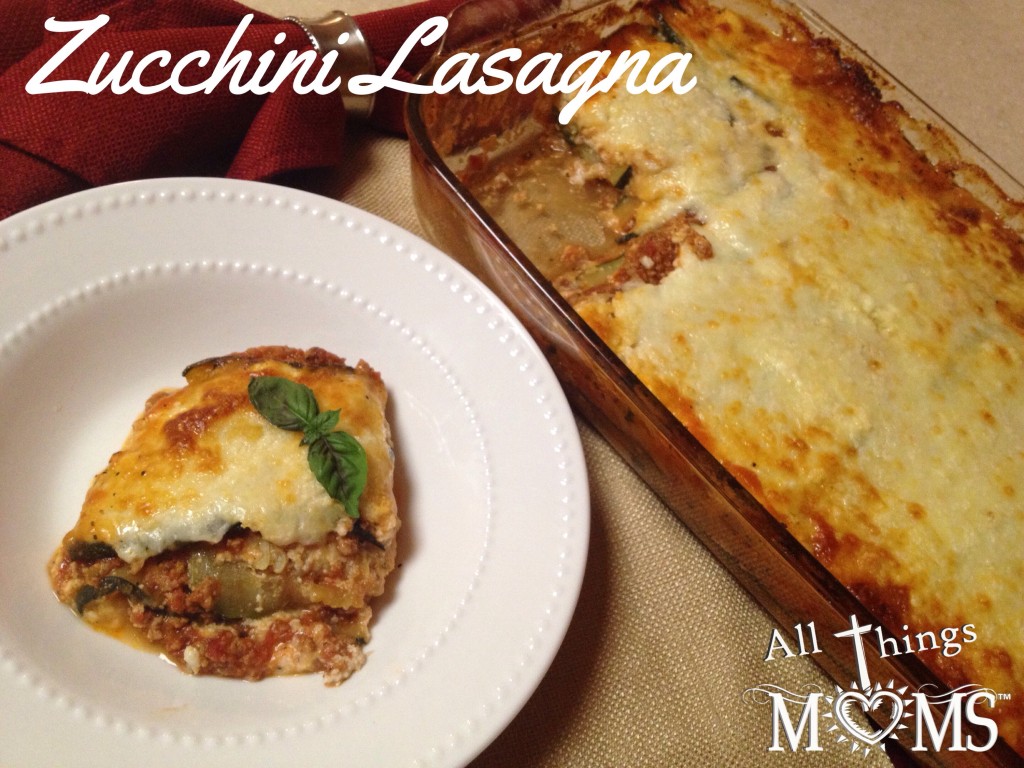 Ok, now that you have a delicious pasta sauce, let's get you a delicious recipe to use it in! How about some zucchini lasagna! I'm not going to lie, I was pretty stoked about doing zucchini week just so I had a good excuse to make this bad boy! It's SO good!
Zucchini Lasagna
Ingredients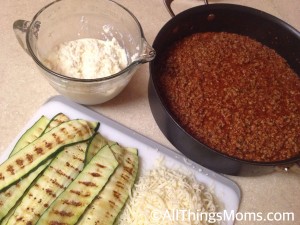 1 1/2 lbs ground turkey
2- 3 large zucchini
3 cups pasta sauce
1 egg
15 ounces ricotta cheese
1/4 cup parmesan cheese
3 cups shredded mozzarella cheese
salt
pepper
Directions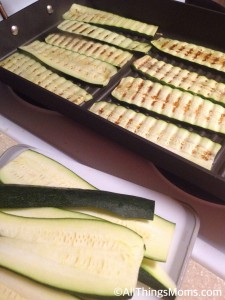 1. Wash and rinse zucchini, slice into 1/4 inch slices, lengthwise. Grill zucchini strips and set to the side. (Grilling helps removes the excess moisture so you're lasagna isn't waterlogged)
2. Brown ground turkey, season with salt and pepper to taste. Drain turkey, add pasta sauce and simmer 10 minutes.
3. Preheat oven to 350°.
4. In a small bowl, mix ricotta, parmesan and egg.
5. In a 9″x13″ pan, layer the meat sauce, zucchini, ricotta mixture and mozzarella cheese. Repeat 2-3 times finishing with a mozzarella cheese.
6. Bake 45 minutes, covered. Remove the foil and bake an additional 15 minutes.
7. Enjoy!
Serves 8
Do the pictures look ok? If not, I could totally make it again and take more 😉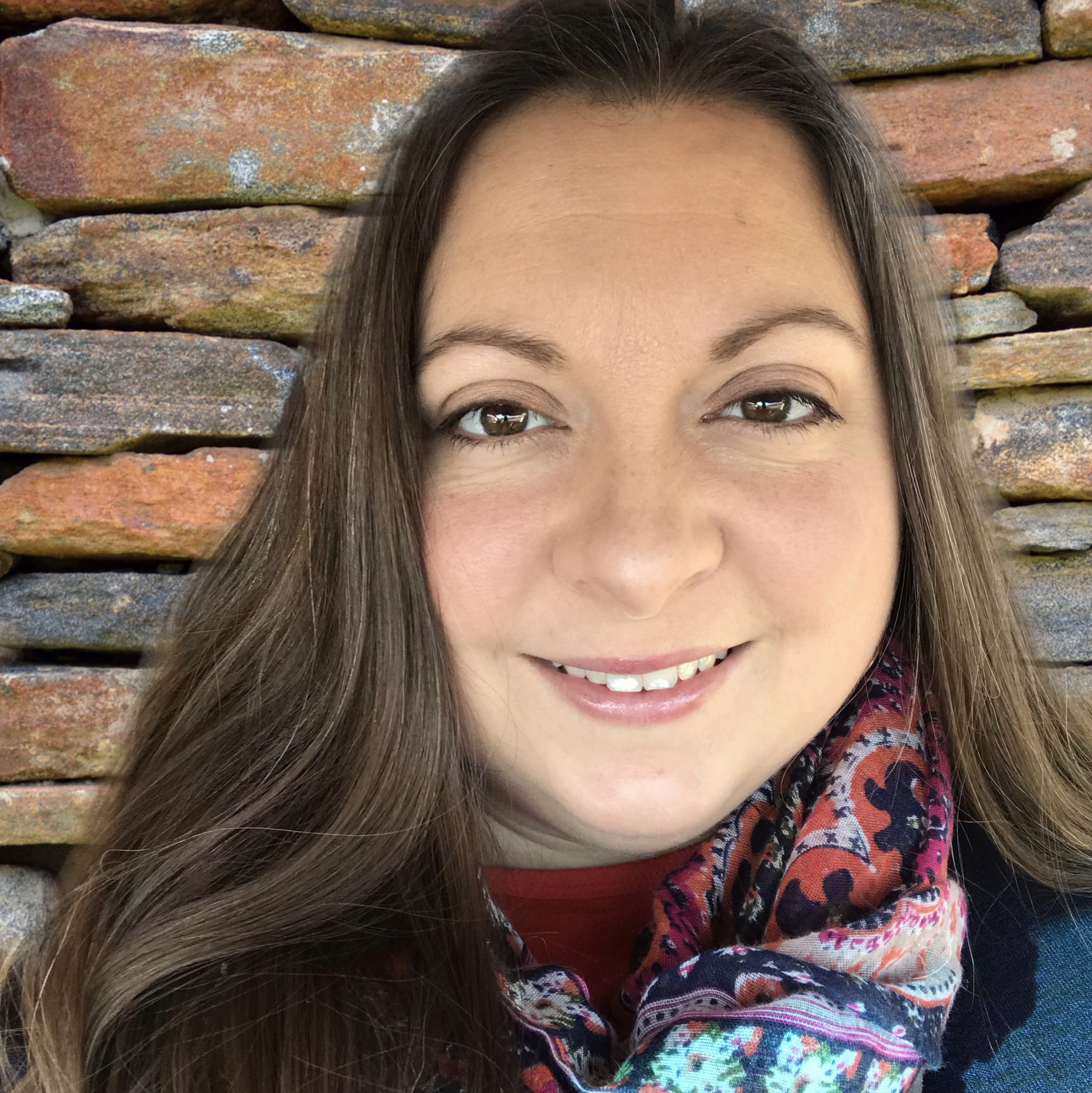 Hi! I'm Paula, a wife and mom by both, birth and adoption. We are a homeschool family and are also therapeutic foster parents. I enjoy spending time with our horses, gardening or going on adventures (usually in our backyard) with my family. We love Jesus and strive to honor Him in all we do. Want to know why I started All Things Moms? >>Read More